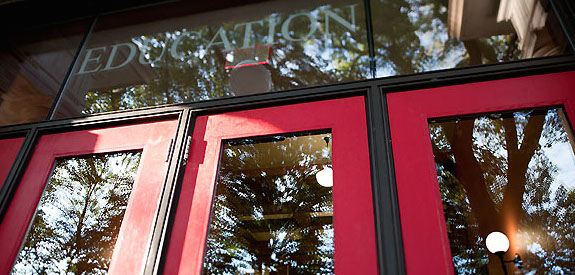 Composed of 10 academic departments, the UW-Madison School of Education prepares students in a variety of disciplines. Many students pursue degrees in traditional education areas such as teacher preparation, educational leadership, education policy, educational psychology, and curriculum & instruction. However, a significant portion of our student population completes degree programs in art, dance, theatre, kinesiology, occupational therapy, counseling, and rehabilitation psychology.
Undergraduate Academic Programs
The School of Education includes 10 academic departments. Most School of Education students, including those interested in teacher education, begin their academic careers with a pre-professional designation.   About half of these students are pursuing teacher preparation programs with the remainder selecting from among programs in the arts, human movement, and human services.
Graduate Academic Programs
The School of Education offers graduate programs in more than a dozen areas, including fine art, counseling psychology, curriculum and instruction, K-12 leadership, educational policy studies, educational psychology, kinesiology, occupational therapy, rehabilitation psychology and special education.