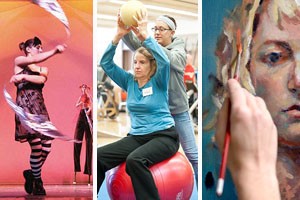 The School of Education Career Center is committed to helping students and alumni develop a career and professional identity, empowering them to make and implement informed career decisions through life's transitions. On-going career assistance and job search support is provided through individualized services,
web-­based applications, and targeted programming.
If you are associated with Art, Counseling Psychology, Curriculum & Instruction, Dance, Educational Leadership & Policy Analysis, Educational Policy Studies, Educational Psychology, Kinesiology, Rehabilitation Psychology & Special Education, or Theatre and Drama, you are in the right place!
Contact the Career Center at career-center@education.wisc.edu or at 608-262-1755 to schedule an appointment with a career consultant.
The Career Center is located in L107 of the Education Building and is open from 8:15 a.m. to 5:00 p.m.
The Career Center is hiring!
Interested in working with the Career Center? Apply to be a Career Ambassador! In this paid position you will collaborate on events, marketing, and more. To view the full job description and application guidelines, visit the Student Job Center.
Quick Links
SoE Education Advising Services

 Facebook: UW-Madison SoE Career Center

 LinkedIn: School of Education Career Center, University of Wisconsin-Madison