We are excited about your interest in recruiting UW-Madison students. Find more information about our services and students below.
Contact the Career Center with specific questions at 608-262-1651 or career-center@education.wisc.edu. Like our Facebook page, follow us on Instagram, and join our LinkedIn group for current information and career event promotion.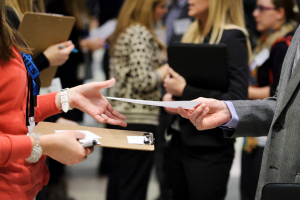 This is an accordion element with a series of buttons that open and close related content panels.
School of Education Majors
Policies
Job Postings
Fairs and Events
On-Campus Interviewing